About Us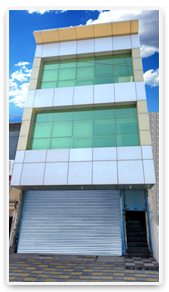 Welcome, Hi- Trac has been in Facility Management Services for Decades. We are catering Manpower in diverse Fields ie. Electromechanical Services, Security, Office Assistance, Gardening, Event Management, Upholstery Cleaning, Marble/Granite Cleaning and Polishing, Dry Cleaning, Advisory, IT Service Management, Corporate Training, Scrap Management, Technical Support Services & a lot more.
We are a one-stop solution for all your office management needs, where we take care of client's convenience, safety, hygiene and overall welfare. We work on the philosophy that everything has to be done in a scheduled way to get the best results and are keen to grow with every new day and deliver the best possible services.
We constantly improve and advance by using the feedback of our clients to give them personalized services. Being part of a global company, we know the value of providing superior quality that has to be migrated with homogeneous environment. Our workforce is dedicated, reliable and ethical.
We are proud to have clients like Maruti, Pricol,, Bestech Plaza, Sona Group, Roop Rubber, Essar Steel etc. We have an established name in the market and the feedbacks of customers are a proof of our excellence in what we do.
.